Showroom of mel-whv (754)
Hallo zusammen!

Anfänglich waren es nur Coins von Mega- und Giga-Events aber mittlerweile hat mich das Sammelfieber gepackt und die Sammlung wird nach und nach um weitere schöne Coins ergänzt.

Dabei ist es mir nicht wichtig, ob eine Coin besonders selten oder wertvoll ist - sie muss mir einfach gefallen, das Thema muss passen oder ein besonderer Bezug muss da sein.

Meine Gesuche sind sicher nicht vollständig....werden von Zeit zu Zeit ergänzt, wenn etwas neues beim Surfen im Netz auftaucht; aber wenn Ihr etwas habt, was ich suche....einfach mal schreiben!

Jetzt ist auch ein Projekt wahr geworden - eine eigene Coin! Claudia von mygeocoin.de hat meine eigene Coinidee verfeinert, designed und perfekt umgesetzt!!

Hey Guys!!

First I've started to collect coins of Mega- / Giga-Events but meanwhile I'm really collecting them. Collecting depends on "like them" and not on "being worth a lot", if the coins are nice or if there's a theme I like it has to be added to my collection.

My wantlist will be updated from time to time if something new turns up while browsing the web....maybe you've got things I'm interested in ....let me know!

Now even a great project has coming true - Claudia of mygeocoin.de pimped up my own coin idea, and she designed it in a fantastic way!



Mein Projekt / My project!! Prypjat Geocoin!! Erhältlich / Available @ mygeocoin.de !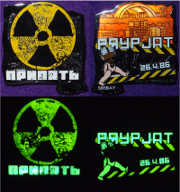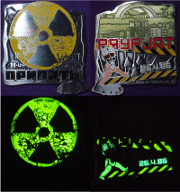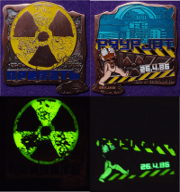 Blowout Ed. RE Returning Light Ed. LE Remembering 1986 Ed. XLE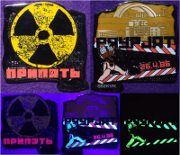 Visited Prypjat Ed. SE

Visited Prypjat Ed. SE BN yellow (nur gegen Vor-Ort-Nachweis / only against on-site proof!)

Design by Claudia Siebauer / mygeocoin.de - Thanks Claudia - Fantastic Coins!!
Idea by André Helling / mel-whv - before travelling to Prypjat May 2018
----------------------------------------------------------------------
Seattle, Sep 09, 2019 - 5:30PM
Event @ Gasworks Park attended by Moun10Bike
#1401 given to mel-whv

Request list of mel-whv (25)
Icon
Name
Added
10 Year Anniversary Geocoin

06/16/19
Butterfly 2010 Geocoin
Für Freundin (Fall - Brown)
12/28/18
Cache Buster Geocoin

01/19/19
Cacher Crossing Geocoin

06/03/18
Climbing and Caching Geocoin

03/05/17
DELTA 7 Geocoin
Delta SKULL
10/29/17
Edeltraud - the Sheep (Geocaching Animals) Geocoin
FUR / FELL Version
12/24/18
First Time Caching Geocoin

04/01/18
Geoclimbing Geocoin
2. Batch Komplettsatz gesucht - die Anstecknadelcoins
12/11/18
Going Caching 2016 Event Book Coin

03/23/19
Going Caching 2018 Event Coin

03/23/19
Going Caching Event Coin

03/25/19
Gold Country Gold Pan Geocoin

11/15/16
Island Geocoin

08/29/19
KRIS32 Geocoin

06/29/19
Lucky Koin
shiny gold / white red glow
08/18/19
MOGA 2012 Event Geocoin

07/16/19
MS Climb 2010 Geocoin

09/09/18
Mystical GreenMan - May the Forest Be With You Geocoin

10/07/18
Portland Geocoin

07/24/19
Sea of Treasures Geocoin

04/02/18
The Puzzle Geocoin

10/07/18
Volunteer 10 Year Geocoin

07/14/19
Volunteer Geocoin

08/28/19
Volunteer Moderator Geocoin

07/14/19